Shelly Griffin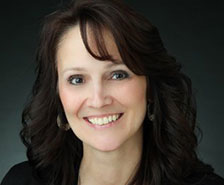 Born and raised in Syracuse, New York, Shelly received a travel and tourism management degree from Bryant & Stratton Business Institute. She began her career in media with radio, performing qualitative and quantitative research, comparative analysis reports, and diary reviews, and formulating sales packages for 10 radio frequencies within the Syracuse and Utica markets.
She left the radio research field to become a media buyer in a small advertising firm that serviced two major Northeast clients—Enchanted Forest Water Safari and Nationwide Insurance. She then returned to research within the television market, working directly with the national sales manager and the NYC national rep firm for the Syracuse local ABC affiliate, NewsChannel 9 WSYR.
Now in her 12th year at the Newhouse School, Shelly oversees the day-to-day operations of extended campus initiatives, including the Newhouse in NYC Semester, the SULA Semester, and graduate industry seminars and benchmark trips. She serves as the campus point person for students, parents, and visitors associated with these programs, and recruits, vets, and advises students who have applied for participation.
She enjoys building relationships with alumni and donors in support of student opportunities in the media and entertainment industries. She also supervises the Academic Department Chair Suite.
Shelly has four children (two have SU degrees!) and lives in Cicero with her husband, David.